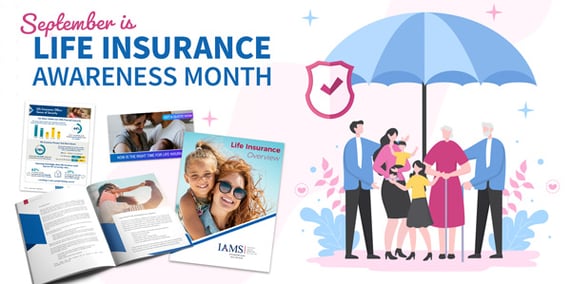 September is Life Insurance Awareness Month - and in 2022, amid lingering pandemic effects, legislative changes and economic uncertainty, life insurance is more relevant to your clients than ever.
To help you get the conversation started, IAMS, Inc. is pleased to offer a robust sales package to agents and advisors. Our complimentary 2022 LIAM Sales Kit includes:
Consumer-facing LI concept pieces and infographics
LI & Business Solutions concept guides
Checklists, factfinders, and prospecting templates
SPL sales tips
LIAM social cards and posts
Life Insurance drip email content and more!
Submit the form here to request your 2022 LIAM Sales Kit!