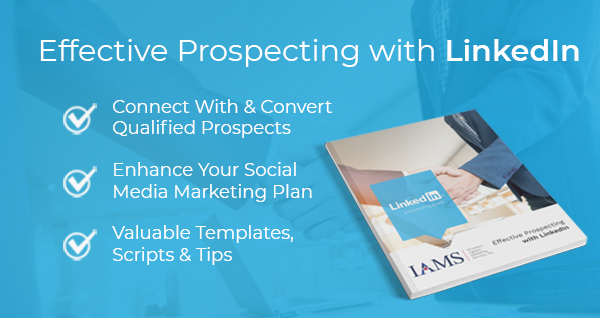 Fill out the form to download now or call us at 1-800-255-5055
Prospecting in the digital age is a very different game than it was ten or twenty years ago. Make the most of your prospecting efforts with our complimentary LinkedIn Prospecting Kit.
Effective Prospecting with LinkedIn provides tips needed to better leverage your digital engagement with qualified prospects. Also included in this comprehensive guide are a variety of message templates and scripts aimed at opening the door to productive conversations with high-net-worth professionals.