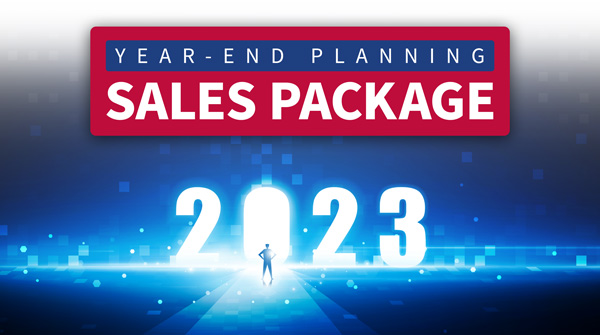 To help you finish 2022 strong and reach new heights in the new year, IAMS has prepared a complimentary Year-End Planning Sales Package. This package includes the following:


New Year Revitalization Guide
Learn how to properly evaluate your year, how to create an effective marketing plan, why production isn't the only indicator for success and more.
Consumer-Facing Year-End Financial Planning Checklist
Capture a wealth of revealing details from your prospects and clients to identify their planning needs.
Policy Review Kit
Effective tools to engage concerned clients and prospects - policy reviews are typically low-cost, low-effort, and can be conducted virtually anywhere.
Submit your information here or call 800-255-5055 to request this complimentary kit.